Introduction
Professionals
Hiroshi Ogura
Representative Patent Attorney
President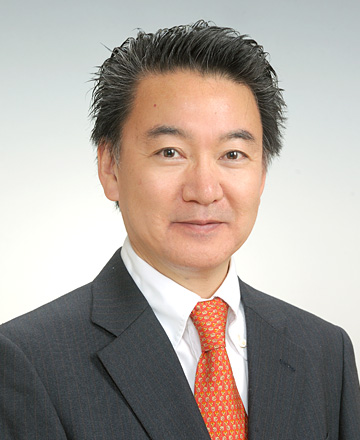 Mr. Ogura began his career as a programmer and computer system engineer in the security industry and then transitioned to work for IBM Japan, where he gained experience in the intellectual property practice. When he worked for IBM Japan, he supported various departments such as software laboratory, portable computer development division, LCD display development division, software development teams in New Zealand among others as a principle patent attorney. To those departments, he provided various client-focused IP services such as the procurements of rights for patents, IP clearances for products, transactions, licensing negotiations, and the establishment and implementation of IP strategies based on management policy. From IBM Japan, he transitioned to GE Japan and expanded his expertise to turbine technologies, power distribution systems, renewable power generation, medical diagnosis devices, electric vehicles, optical devices, the entertainment industry, finance, and others. He draws on his experience in the global IP departments of companies to consistently provide client-focused IP services.
Areas of Technical Expertise:
Information Technology, Software, Computers Hardware, Electric/Electronic Circuitry, Network, Mechanical Engineering, Optics
Professional Experience:
| | |
| --- | --- |
| 2019 – present | GPOJ Patent Firm |
| 2001-2019 | General Electric Japan (GE Japan) |
| 1993-2001 | International Business Machine Japan (IBM Japan) |
| 1992 | Admission of Patent Attorney Examination (Registration number: 10558) |
Education
| | |
| --- | --- |
| 1988 | Aoyama-gakuin university, B.S. |
Toshihisa Kurokawa
Representative Patent Attorney
Mr. Toshihisa Kurokawa focuses on preparation and prosecution of patent applications, appeal and opposition proceedings, validity opinions, and litigation. He has extensive experience in a broad range of chemical and biochemical technologies, including pharmaceutics, bioengineering, polymeric materials, metallic materials, composite materials, petrochemicals, cosmetics, food industry, as well as industrial machineries, such as gas turbines and aviation engines. With his more than 20-years' in-house experience, he is able to provide clients with advice to build robust patent portfolios leading to competitive advantage.
Areas of Technical Expertise:
Pharmaceutics, Bioengineering, Polymeric Materials, Metallic Materials, Composite Materials, Petrochemicals, Cosmetics, Food Industry, Mechanical Engineering
Professional Experience:
| | |
| --- | --- |
| 2019 – present | GPOJ Patent Firm |
| 2018 – 2019 | Matsui & Associates |
| 1996 – 2018 | GE Japan Inc. |
| 1988 – 1996 | Yamasaki Law & Patent Office |
Education
| | |
| --- | --- |
| 1988 | Tokyo Institute of Technology, D.S. |
| 1981 | Tokyo Institute of Technology, B.S. |
Ryoichi Sawaki
Representative Patent Attorney
Areas of Technical Expertise:
Electronic components , LCDs, MRI (Magnetic Resonance Imaging), CT (Computed Tomography)
Professional Experience:
| | |
| --- | --- |
| 2021 – present | GPOJ Patent Firm |
| 2007-2021 | Responsible for drafting patent applications mainly relating to MRI (Magnetic Resonance Imaging), CT (Computed Tomography), and gait assessment in a medical apparatus manufacturer |
| 1996-2007 | Responsible for drafting patent applications mainly relating to electronic components and LCDs in a consumer electronics manufacturer |
| 1994-1996 | Responsible for drafting patent applications mainly relating to electronic components and copy machines in a patent firm |
Office
GPOJ Patent Firm
1-26-7 Kitazawa, Setagaya-ku, Tokyo
155-0031, JAPAN
TEL/FAX +81-3-5454-8472
Contact Us